Digitalizing recruitment with Zoho Recruit
Digital, digital, digital. Nowadays, it is all about going digital regardless of which line of career you are in. In fact, the first few steps of looking for a suitable career to embark is also digitalized. By that we mean, the hiring process of course.

Hiring tasks usually fall under the HR department. Now that you see plenty of HR processes shifting towards digitalization, it is no surprise that even recruitment followed suit. If you are interested in doing the same, what types of hiring software should you consider?
Let's take a look at Zoho Recruit.
Pre-Assessment
When you advertise a job vacancy, be well-prepared to receive numerous job applicants at a time. Sometimes you may even receive applicants which aren't suitable to the job scope your company is looking for. So how should you set apart candidates according to qualified and non-qualified categories? Set up pre-assessments.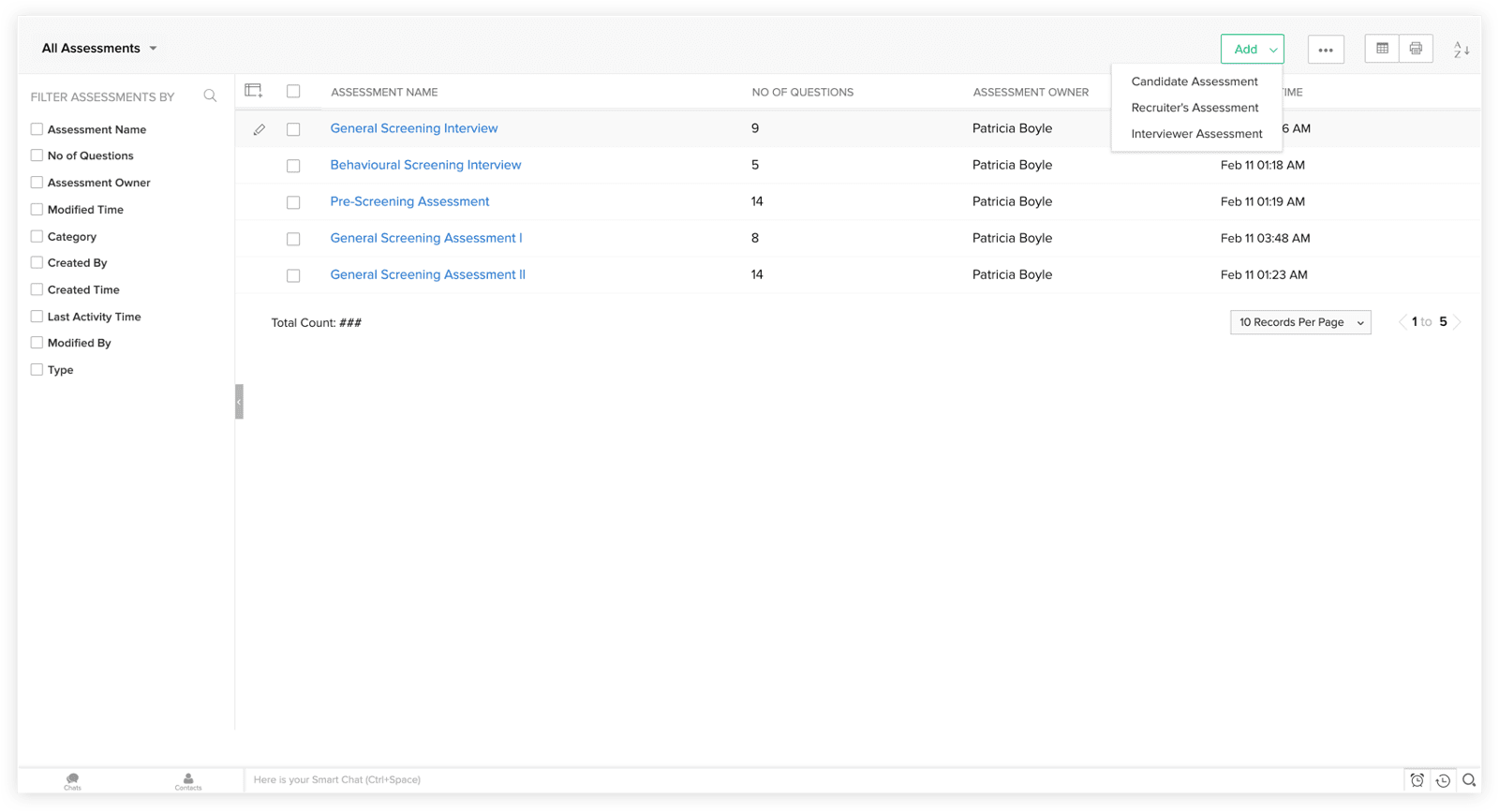 Adding new assessments using Zoho Recruit's Assessment is as easy as ABC. Once you are in, you will see a number of assessment modules for you to choose from. Select a suitable module to test your applicants and go straight ahead into creating the assessments. Put in as many assessment questionnaires as you wish, give it a name and that's it you are done! Now you can move forward to giving out the assessments to the applicants.
Assessment
With Zoho Recruit, you can collect and store every candidate record. How would you like for your assessments to be carried out? Easy – first access the candidate module and select the ones you have shortlisted. Look for a Submit Review button, choose Job Opening and Assessment. Be sure to set it to the assessment you have prepared earlier on. Please note that only when it is filled in and submitted by the candidates will you be able to review their records and assessments one by one.
Interview Sessions
After going through the assessment, you should be able to identify a bunch of candidates you would like to interview in person. Sometimes you may want to have your final assessment with the candidates during the interview sessions. How helpful and convenient would it be to associate the assessments with the interviews?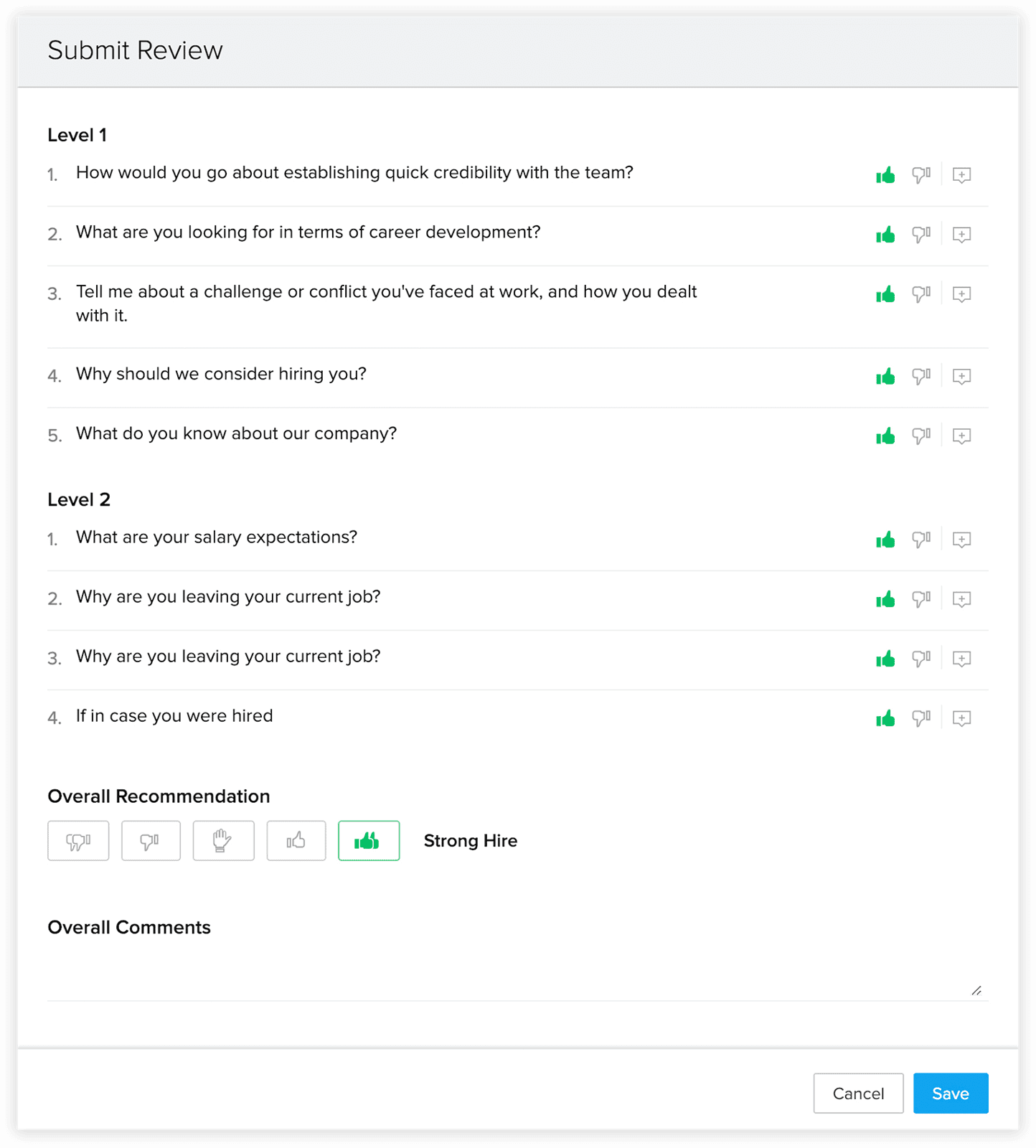 Well, go into Zoho Recruit, search for the Interviews module and link the assessments with the scheduled interview sessions. From here, you can easily evaluate candidates based on the assessments during the interview itself.
Conclusion
It is not just about advertising a vacancy and then looking for a suitable candidate. A good hiring process should involve several steps of assessments. All this is just to really ensure that you hired the right skilful candidate for the role.
You do not need to worry about carrying out these processes manually anymore because you can literally do anything revolving hiring on Zoho Recruit. Not only it is time-saving, it also helps you narrow down the rightful candidate. Isn't that what we all want when hiring?
Don't wait any longer, find out more about Zoho Recruit by contacting us through the available WhatsApp link or email at sales@aplikasi.us