How to use Payex with Zoho Books: A Step-by-Step Guide

For the very first time in Malaysia, one of the world's top accounting software, Zoho Books is now integrated with a local payment gateway! If you have been considering on investing in an accounting software, then my compadre, this is one of the best combos you can find out there!
How do you use Payex with Zoho Books, you ask? No worries, we'll guide you through it step by step! Leggo!
Part 1 - Issuing invoice
You would want to first start by issuing invoices to your customers.
1. Head over to Zoho Books, look for 'Invoices' on the left side of the screen and click on 'New' to create a new invoice.


3.
Scroll down to 'Item Details' and fill in the necessary details.

4.
Once that is done, scroll down and you will come across the online payment option. Make sure you click on Payex here.
5.
Lastly, click on 'Save and Send'

Part 2 - Making Payment
Once you have issued the invoice, your customer will receive it through email. From there, how can your customer make the payment right away?
1. Click on the 'Pay Now' button on the invoice you had just received. You will then be directed to the payment page.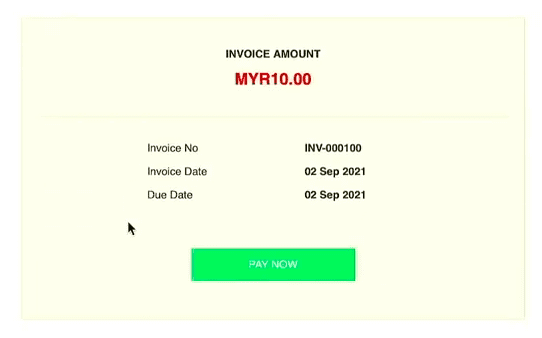 2. Select the payment options you prefer. To use Payex, click on 'Other Modes'.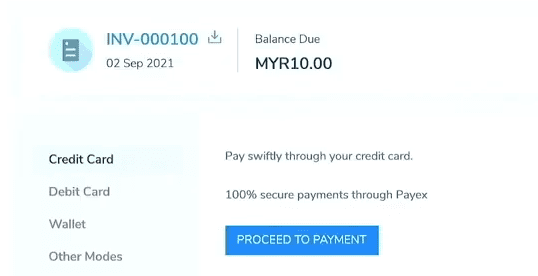 3. You can now proceed to make your payment.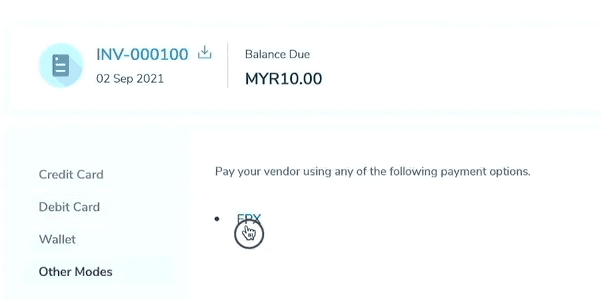 Part 3: View Payment in System
Is the payment recorded in your system? YES! Here's how you can view it!
1. Open Zoho Books and go to 'Invoices'. You will find the invoice available at the 'All Invoices' section.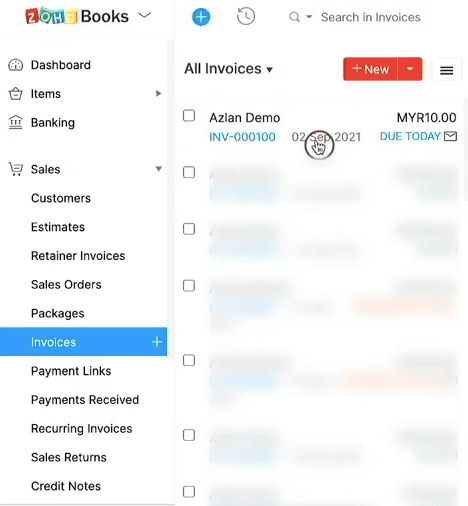 2. Click on any of the invoices to view it. You will find a 'Paid' label at the top of the invoice if your customer has successfully made the payment.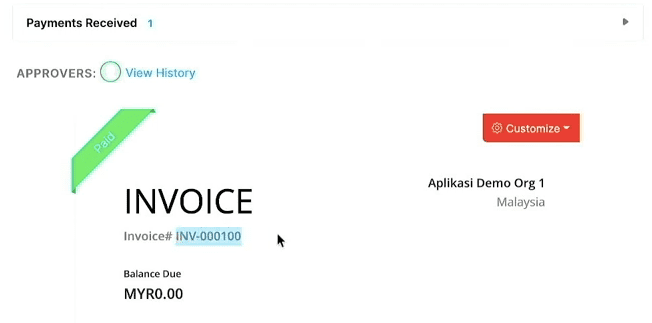 3. Click on 'Payments Received' to view the payment number.

4. Click on the payment number to find the reference number from Payex as well as the selected payment mode.

Part 4: Payments are recorded
Want to double-confirm the payments you received from all your customers? Easy peasy!
1. On Zoho Books, click on 'Banking' at the left side of the screen. You will then be directed to your company's bank account.

2. Scroll down to 'Account Details' and look for 'Payex Settlement'.

3. You will see that all types of payments and fees are automatically captured.

And there you have it! Kacang goreng right? Feel free to reach out to us at sales@aplikasi.us should you encounter any complications. We are here to assist you!