Keeping Invoicing Simple with Zoho Invoice
Invoicing, sadly, is overlooked in many businesses out there when in fact it actually plays a significant role. That piece of document not only influences business cash flow, it also does wonders for business branding. Thus, your invoicing process should be as smooth-sailing as your business workflows.

Here comes the golden question, how are you managing your invoices? If it's great then well done but if it's not, Sir you need to do something about that!
Let's bring Zoho Invoice into the picture. Yes, Zoho Invoice - an online invoicing software that does magic to your whole invoicing process, covering from A to Z. Want to hear the best part of this? It's FREE!
So, what are some of the 'magic tricks' we can expect from Zoho Invoice?
Craft Professional Invoices
The last thing you want to do is jeopardize your business image just because your invoices aren't pretty looking. Craft your invoices to fit your brand, this is where you include your personal touch. Zoho Invoice comes with a gallery of beautiful templates for you to choose from.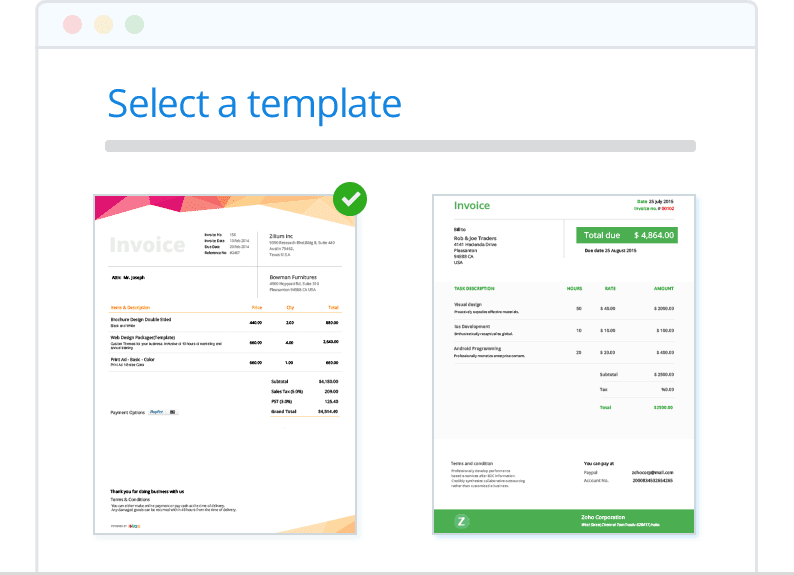 Moreover, you can create multilingual and multi-currency invoices and integrate them with Zoho Sign to sign your invoices seamlessly. Don't worry, sharing invoices is also effortless with Zoho Invoice thus you can print, email or even save a copy.
Online payments
Wait, you're still going over to meet your customers to collect payments? You sure need Zoho Invoice! Online payment is the way to go! All you need to do is set up your preferred payment gateway and voila, you're ready for business!
On top of that, you can also easily issue a refund or make adjustments for an invoice without having to cause a mess to your whole invoicing process. In fact, you may identify which customers are slow to pay and automate payment reminders to them.
Send and manage estimates
It's all about professionalism when creating estimates with Zoho Invoice. Choose any theme you like and craft it before sending to your clients. Once you receive the green light from them, quickly convert it into an invoice!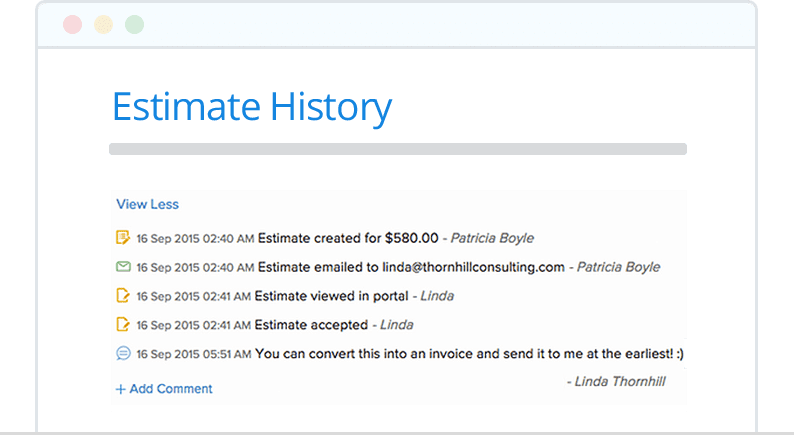 Not to worry, you can keep track of the discounts and note changes easily in the Estimate History section. Furthermore, your clients may view the Client Portal where they can accept or decline estimates and make advance payments.
Time track projects
With all the ongoing projects, you tend to get certain details mixed up. Thankfully, Zoho Invoice is there to help! Run the timer as you work and every billable minute will be captured in the calendar. Once you do the billing, Zoho Invoice automatically adds the hours into one single invoice.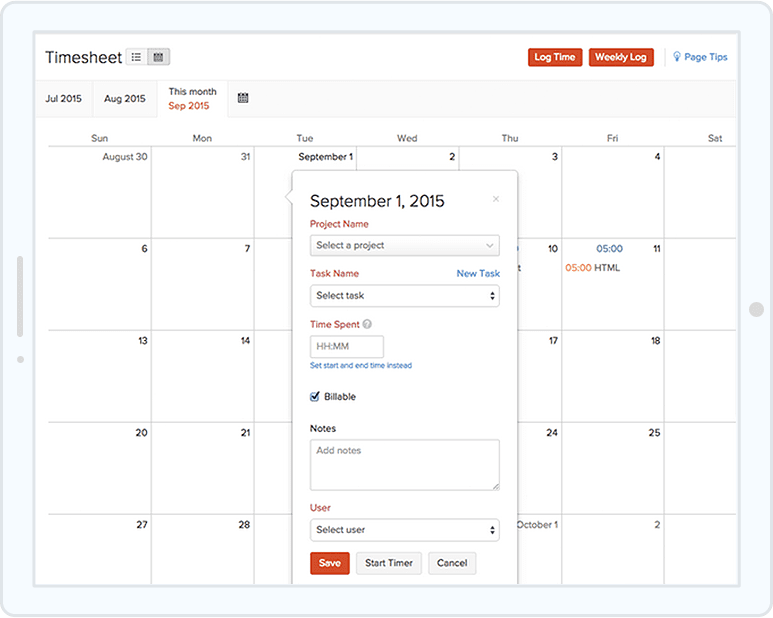 If you are planning to assign certain tasks to the rest of your team, you may either customize or restrict access to other members so they can log in their hours.
Record and invoice expenses
Say goodbye to your stacks of receipts! Record your expenses on Zoho Invoice just by uploading photos of your receipts. Set up recurring expenses so you don't need to bother doing it over and over again.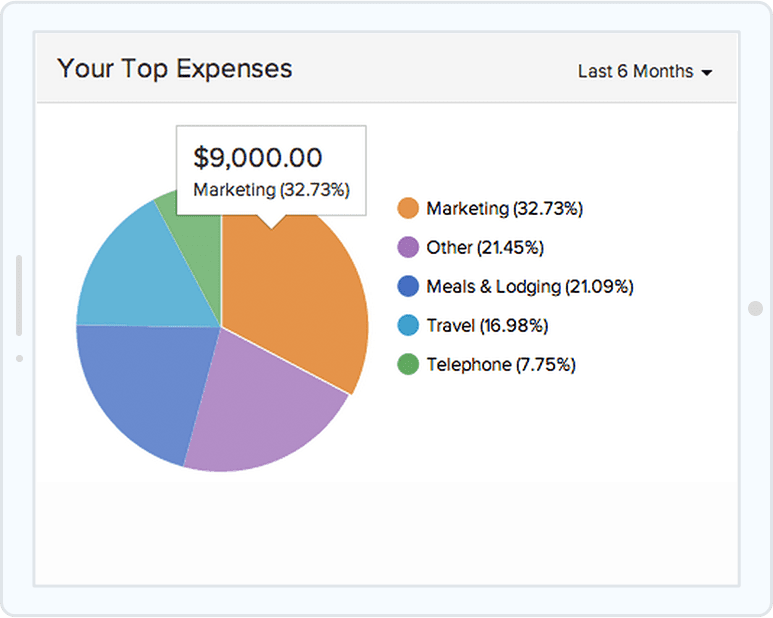 Apart from that, keep your expenses in check with detailed reports to manage your business. You will also be provided with a complete break down of your expenses just so you can keep an eye on your expenditure.
How do you like the 'magic tricks' so far? Pretty cool don't you think? Zoho Invoice is designed for all kinds of businesses, regardless of its industry or size. In short, it is everything you need for your business' billing process.
Drop us a hello at sales@aplikasi.us should you be interested in adding said 'magic' to your business!