Accounting Software 'Must-Have' Features
There are two groups of accountants; one who uses Microsoft Excel and the other who uses accounting software. Which group do you belong to? If you belong to the first one, you may want to pay more attention to this article.
Let's kick off by defining the software. An accounting software is where you go to complete various accounting and bookkeeping tasks. Not only can you store business data in it, some software allow you to even perform business transactions.
Nonetheless, you should know not all accounting software are the same. But most of them consist of the same features which we will take a closer look in the later parts of this article.
You can't run away from expenses if you work in the finance department. It is what you look at almost every day. There is no other way to keep track of the company's expenses than to record all kinds of expenditures made.
From the outside, it looks like any other task. But the truth is the data you gather from these expenditures predict possible financial risks on your company. Plus point of using an accounting software is that you don't need to crack your head over it as the software can determine them for you.
Invoices and bills share certain similarities but they are not entirely identical. In short, an invoice normally contains certain additional information whereas a bill is short, concise and used for transactions that are completed in one go.
How does an accounting software assist in these two areas? Well, first you can create, send and manage bills with ease. Don't bother writing a new bill every time a purchase or order comes in, let the software do its job.
You wouldn't want your company invoices to look as plain as your billings. That is why a lot of accounting software provide users with many kinds of invoice templates, customize them to the company's liking. Now that you have a presentable invoice, you can assign it to every transaction and at the same time set a loop of recurring invoices.
You can't deny that the best part of having an accounting software is its mobility. Come on now, everything else can be accessed through mobile, why can't we do the same with our work right?
It's even better if the software has its own app, saves you time from having to go into your Internet browser. As long as you carry your mobile phone around, you will have access to anything you need from your accounting software.
Automating your tasks is definitely one of the enjoyable features of accounting software. The purpose is to eliminate repetitive tasks you perform daily, weekly or even monthly.
As an accountant, you deal with plenty of invoicing and billing especially if a lot of business deals and transactions are involved. Now these things are not a one-time thing, they come in regularly.
With an accounting system, you can automate and categorize expenditures, billings and invoices. Yes, you get to kill two birds with one stone (even more if you use the software to its full capacity).
If you want the company to run smoother and better (financially), then implementing accounting software is the way to go. There is just so much you can do with it that would also make you even happier to come to work.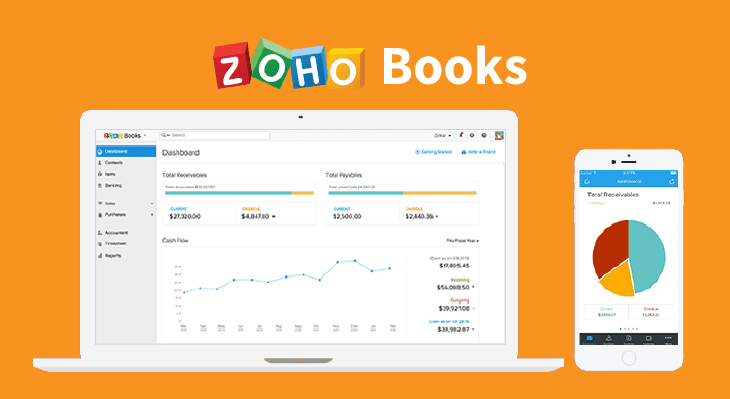 Don't wait any longer, choose one from the array of accounting software available. We highly recommend you use one of the top accounting software in the market, Zoho Books!
Contact us at sales@aplikasi.us to know more about the software. Trust us, it would be one of the best purchases you make for your company.