How we helped Fire Protection company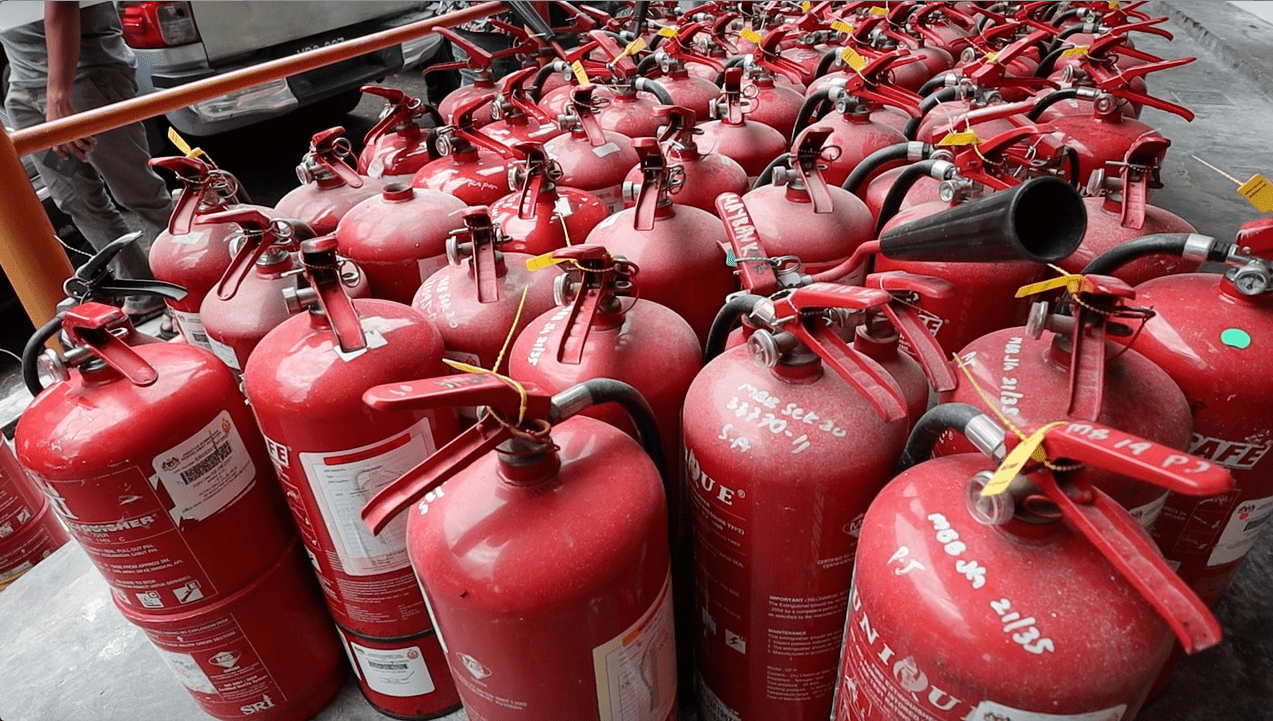 Are you in the fire protection industry in Malaysia? If yes, you might need this information to get started on your digital transformation journey; to be specific, fire extinguisher service management.
Fire extinguisher maintenance and inspection industry is known as a complex business that requires the help of specialized and fine-tuned fire extinguisher management software. As you know, running a fire extinguisher maintenance business also requires high technical expertise, specialized equipment, and up-to-date licensing and certification.
With Zoho CRM, we can customize your business process the way you want it to be. Yes, you have the option to hire somebody to build you a system, but that will cost you more than you can ever think. Also, to be really honest, as a fire extinguisher maintenance business, what you are truly offering to your clients is peace of mind and a guarantee of safety. Right?
Therefore, it is crucial to present a professional, efficient, and caring image to your clients, so they know they can trust your company and they can feel safe and pretty much protected. You can achieve this with the help of an integrated business management software customized by us for fire extinguisher businesses.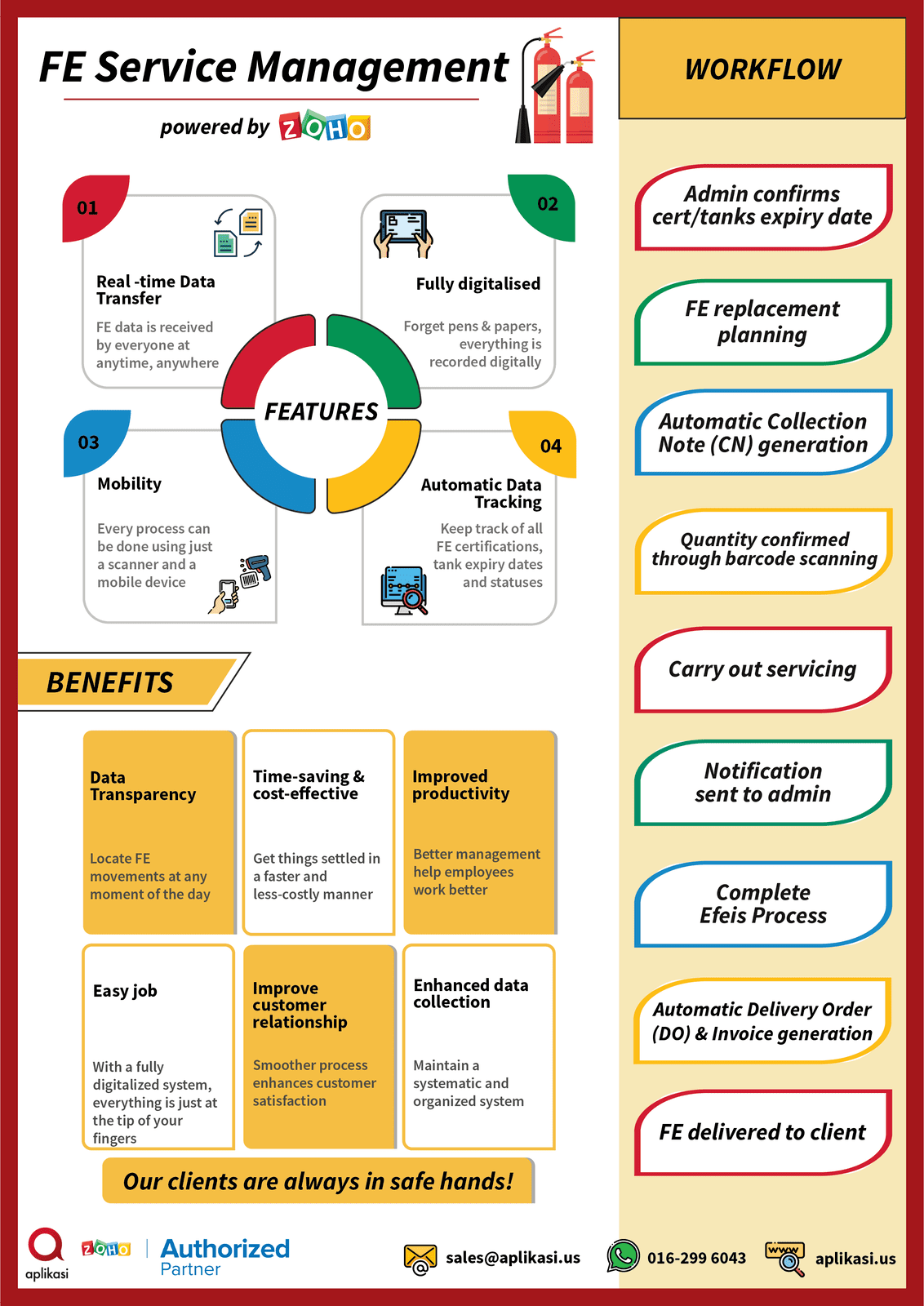 Fire extinguishers require regular mandated inspection and after sale service and we know that fire extinguisher maintenance can provide a stable source of profit for your business for years to come. For that we offer you an efficient fire extinguisher management system powered by Zoho.
Our customized Zoho CRM for fire extinguisher maintenance businesses provides the perfect tools for effective Customer Relations Management (CRM), efficient scheduling, and precise fire safety equipment tracking. As a fully integrated and customizable business management software package, Zoho CRM can help you to establish a loyal customer base; giving you the advantage to focus more on marketing services that will bring you the most money.
Interested? Contact us now for demo!